Explore the Resources of
Trubloq
Trubloq solution uses Hyperledger Fabric to set-up a private permissioned DLT network with a flexibility to host a consortium based private DLT platform for a group of telecom service providers where each participant/ Telecom service provider can own a node in the DLT network or an exclusive DLT platform for a single telecom service provider.
Thought Leadership
Whitepaper
EMPOWERING
CHOICES.
Combating Unsolicited
Commercial Communication and
It's Systemic Issues.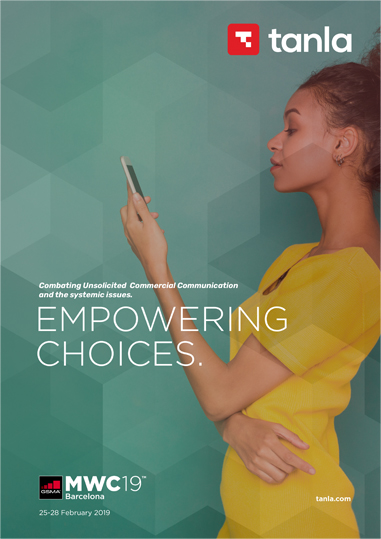 Thought Leadership
Whitepaper
THE WORLD OF COMMERCIAL COMMUNICATION
THE ADVENT OF UNSOLICITED COMMERCIAL COMUNICATION
REGULATORY LANDSCAPES ACROSS THE GLOBE
THE INDIAN CASE STUDY
THE WAY FORWARD
Download PDF
Launch event extended highlights video
Dr R S Sharma, Chairman, TRAI
Uday Reddy, CMD, Tanla Solutions
Neil Shepherd, Boston Consulting Group
Panel Discussion - Empowering Choices
Sanjay Kapoor, Industry Expert/Former CEO, Airtel
Sriram V, COO, Tanla Solutions